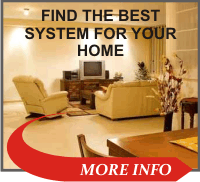 All our systems are made to the highest standards with industry leading components.
Our "Standard Series" suits homes up to 200m2 with up to 2.4m stud and our "Super Series" caters for homes up 450m2 with up to a 2.4m stud.
Drivaire Home Ventilation Systems are not just off the shelf, they are configured to your home giving you optimal performance with surprisingly low installation and running costs

All Drivaire Home Ventilation Systems improve the air quality within your home, either by heating or cooling, ventilating, dehumidifying, transferring heat, filtering air, or a combination of all or some of these functions.
Positive Pressure

Heat Transfer

Heat Transfer

Positive Pressure

Positive Pressure

Outside Air

Heat / Positive Pressure

Outside Air

Positive Pressure

No roof space
Quality - Efficient - Reliable - Flexible - Economical - Proven
POSITIVE PRESSURE SYSTEMS - Ventilating and drying your home with warm filtered air drawn from a high point in the roof space or fresh air from outside. This will:
Reduce Condensation, creating warm dry air

Make your home easier to heat

Improve the air quality in your home creating significant health benefits

Utilise otherwise unused solar heat from the roof space
HEAT TRANSFER - Moving warm air from a high temperature zone (usually a lounge with wood or gas fired heating) to areas such as bedrooms. These units ventilate and dry spaces which lack a sunny aspect, and are useful as fresh air dehumidifiers.
Models are available that have built-in air heaters as well as fresh air heater / dehumidifier models for use in Lockwood type homes, or other designs with no roof space.
COMBINED - Using motorised air valves, offering all the benefits of positive pressure as well as re-circulating heat transfer, or use of electric air heaters either in `fresh' or `recirculation' modes. These units create best use of roof space heat, plus the option to distribute household warmth as roof space temperature drops. Summer cooling is also available.